EcoFlow DELTA Max (2000) Portable Power Station 2400W (Surge 5000W) | 2016Wh (560,000mAh)
---
MODEL OPTIONS:
DELTA MAX: Portable Power Station Only
DELTA MAX BUNDLE: Portable Power Station + Delta Max Extra Battery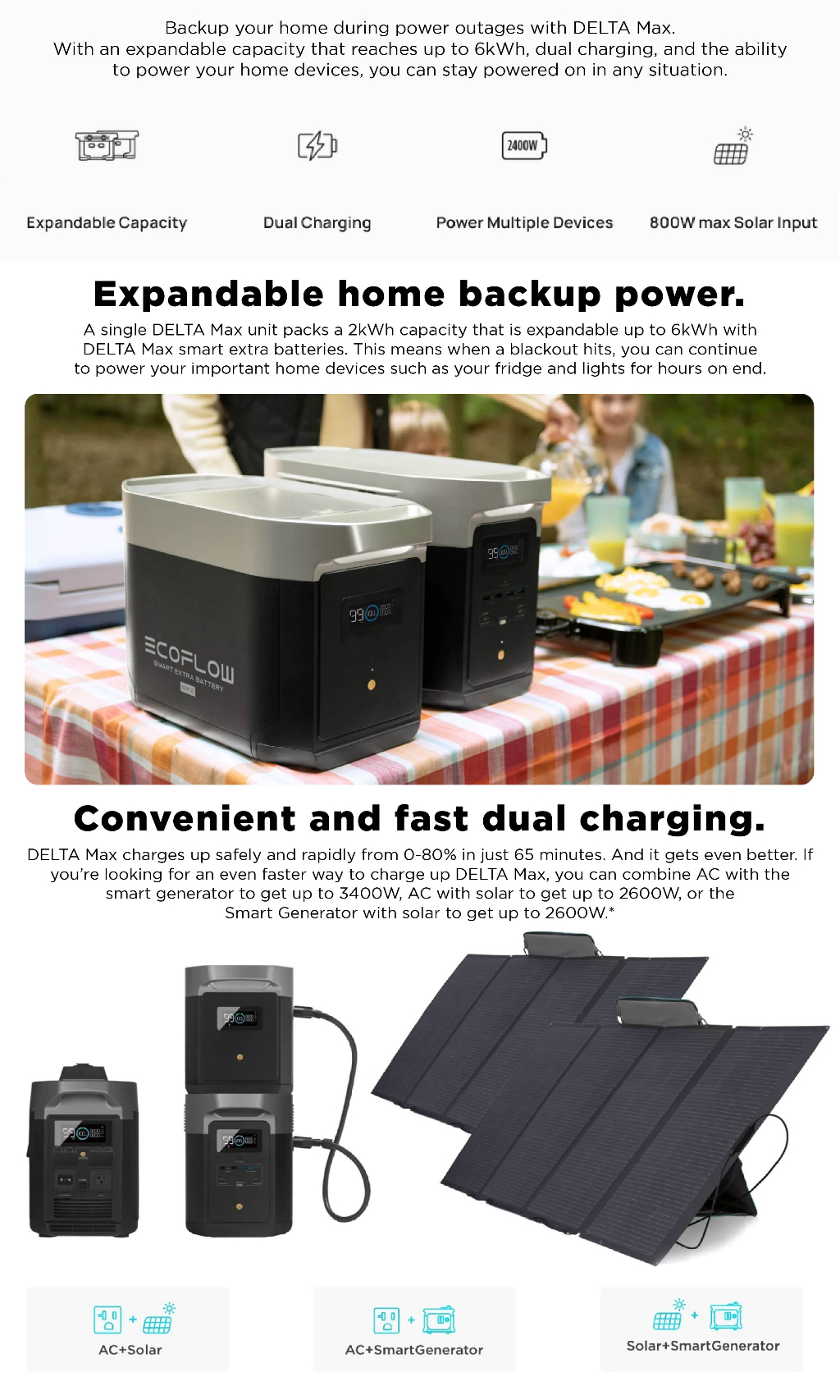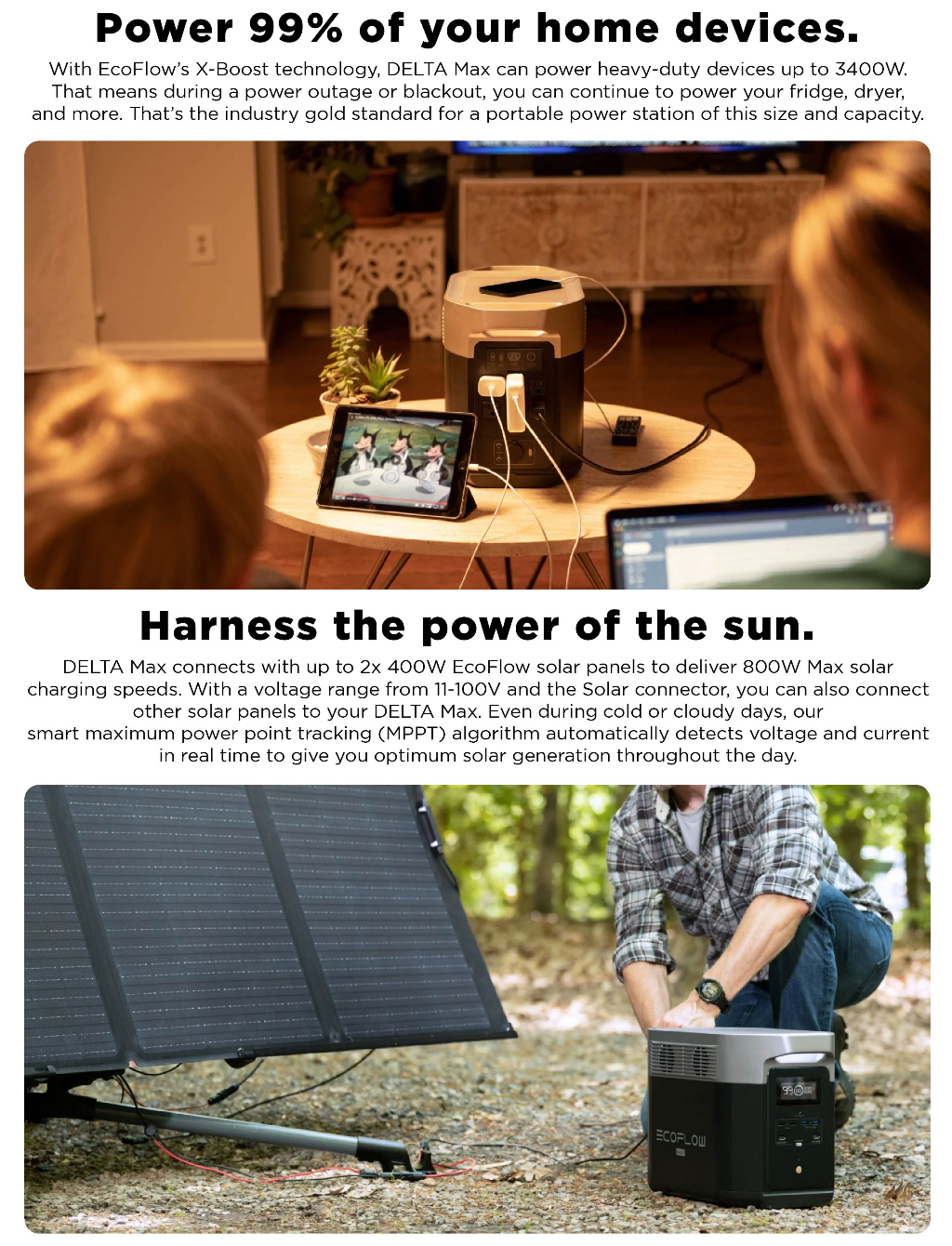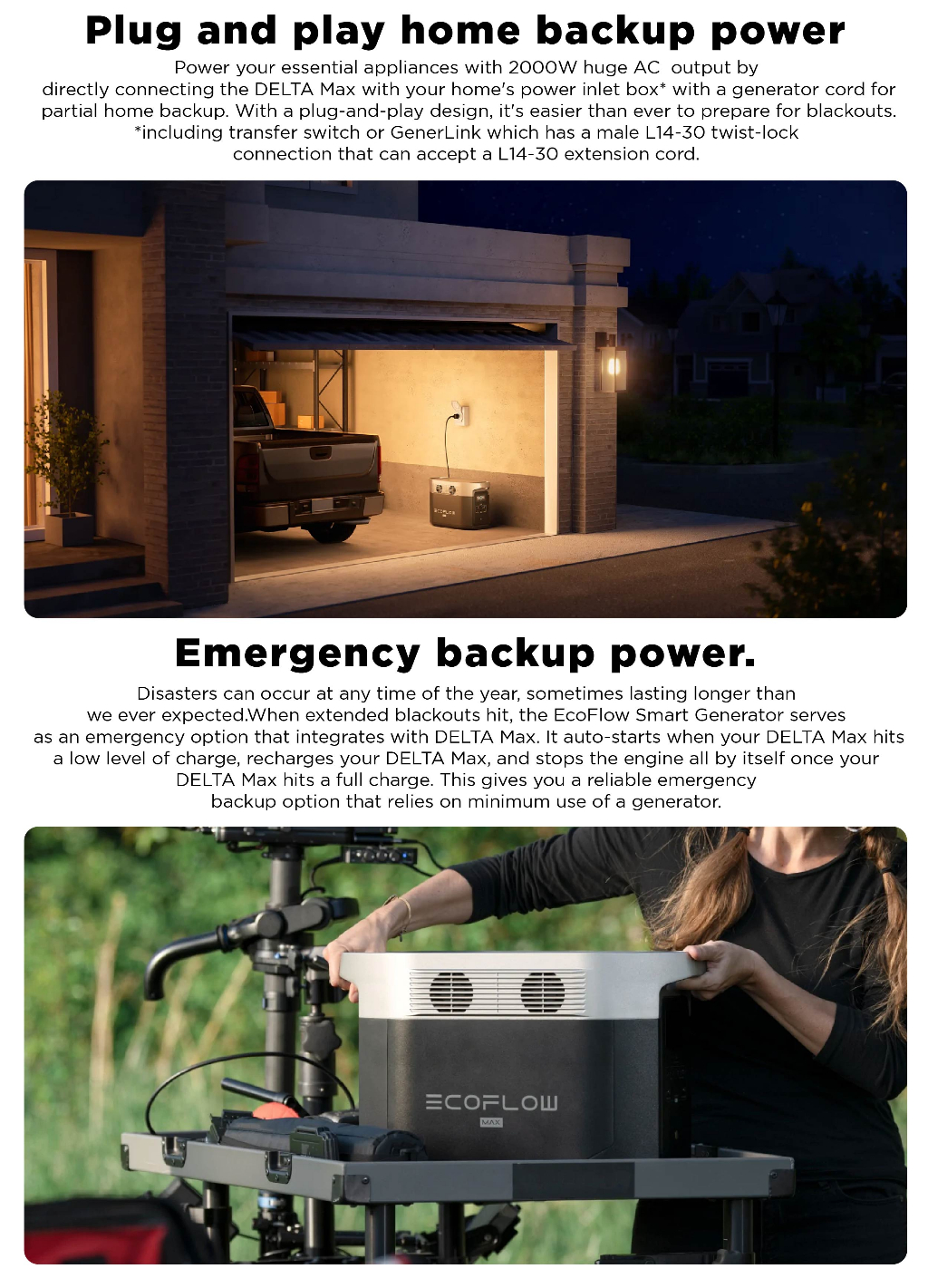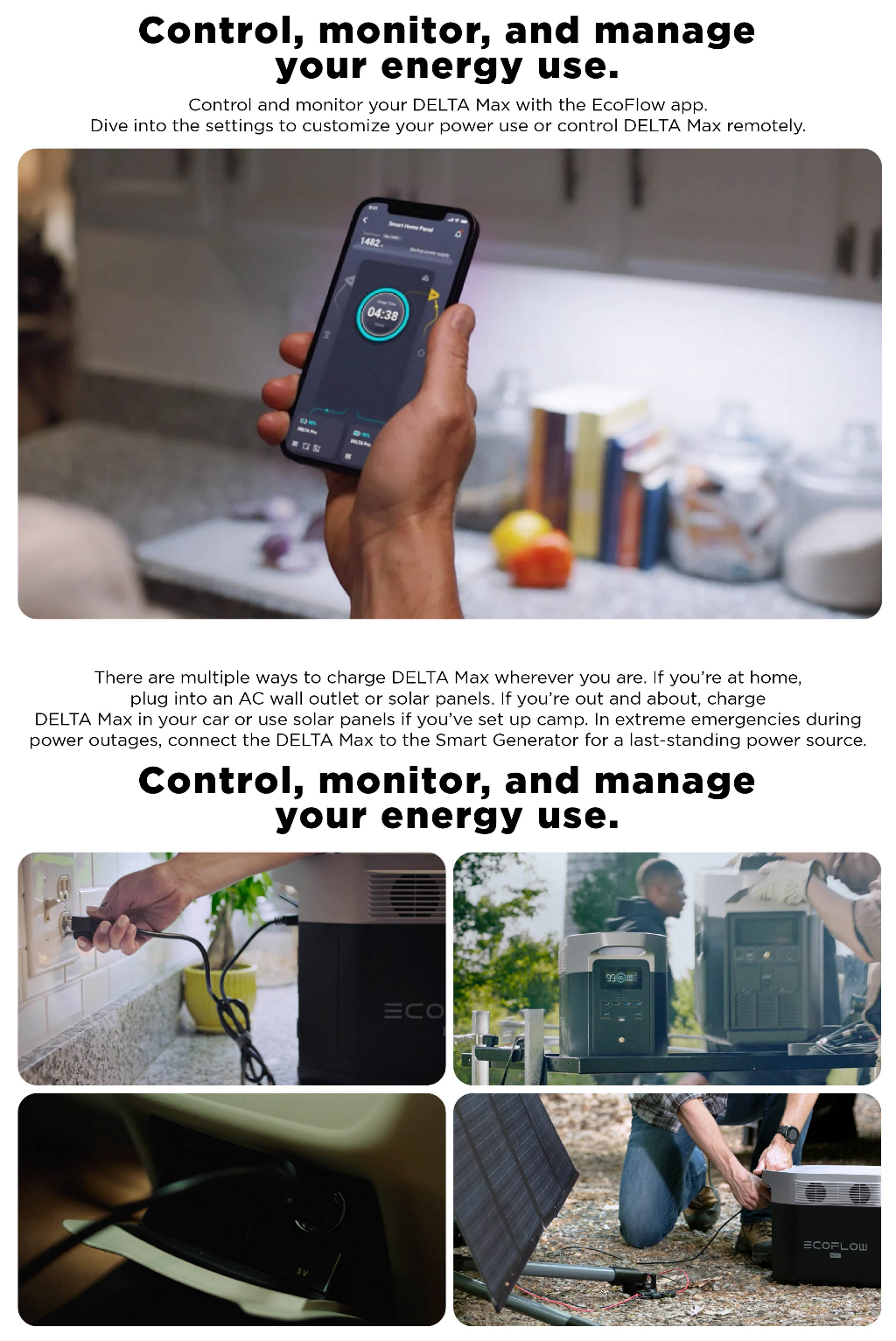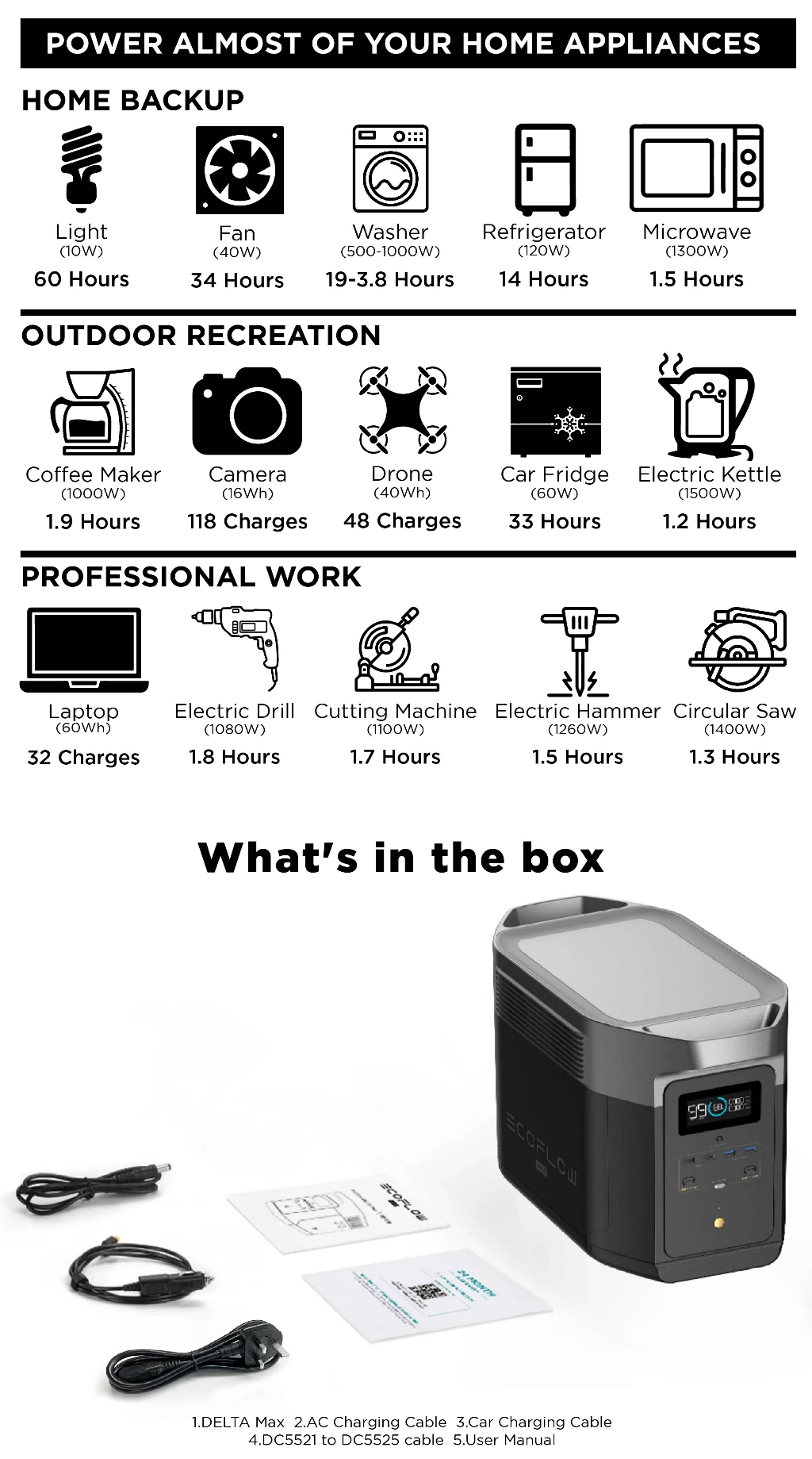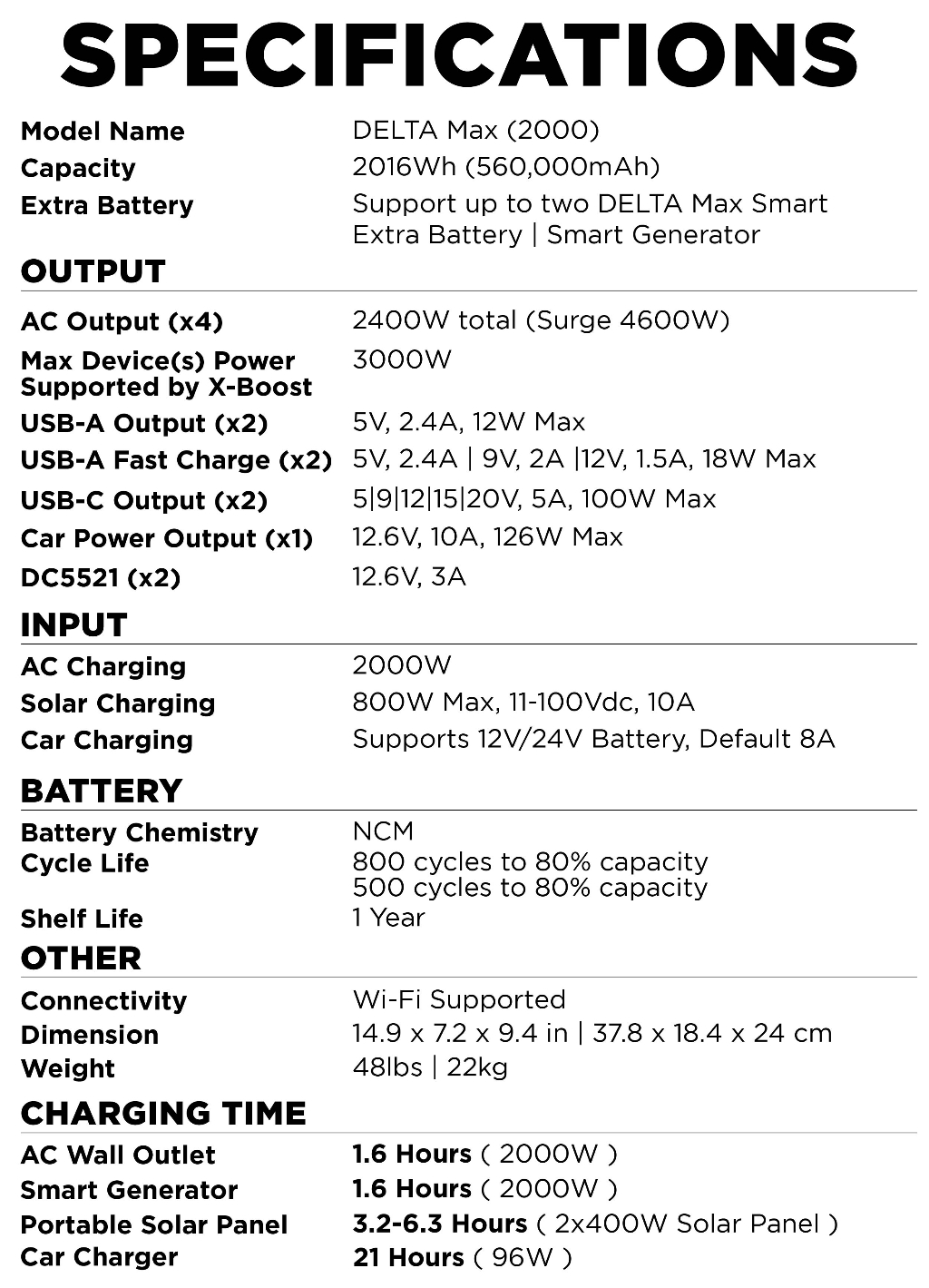 Downloads: No
Warranty Details:

WARRANTY INFORMATION - ECOFLOW
DEWALT
2YR WARRANTY
We believe a solid warranty package ensures the safety, reliability, and service our products are meant to deliver - from the beginning to the end of every job.
Compare Products
You have no items to compare.
We can't find products matching the selection.